Racing Services
A FIRST CLASS SERVICE TO ASSIST YOUR RACING PROGRAM
In 2001 to take advantage of the launch of the new Civic Type R (EP3), Honda, for the first time, started the so-called Grass Roots Racing Program, a worldwide Customer Support program for all privateer Honda racing or rally customers.
This service, extremely important in assisting Honda customers in motorsport, has been entrusted to J.A.S., which, in 20 years of activity, has serviced over 500 customers worldwide.
The Customer Support features a wide variety of tasks requiring a well-structured organization formed by highly professional and knowledgeable staff, including:
Race/Rally cars engineering/development/production

Spare parts supply through a comprehensive racing parts catalogue

Hot line technical consulting (trouble-shooting, set-ups, instructions of use)

Technical assistance on site (race/rally engineering, qualified mechanics and technicians)

Engineering of components and special installations upon request (custom made solutions)

Information and clarifications about technical regulations and homologation forms
It is a formula that works. Our engineers and mechanics have helped teams to be successful all over the world, from Western and Eastern Europe to Asia and from Australia to Central and South America, not forgetting China!
From this global demand for racing cars and customer support, J.A.S. Motorsport decided to expand internationally. Branches are now operational in Hong Kong to serve the Asian market and in Paraguay as base for Central and South America.
We would love you to join our loyal customers and be a part of the Honda / J.A.S. winning formula!
For more detailed information, do not hesitate to contact Mads Fischer at J.A.S. mads.fischer@jasmotorsport.com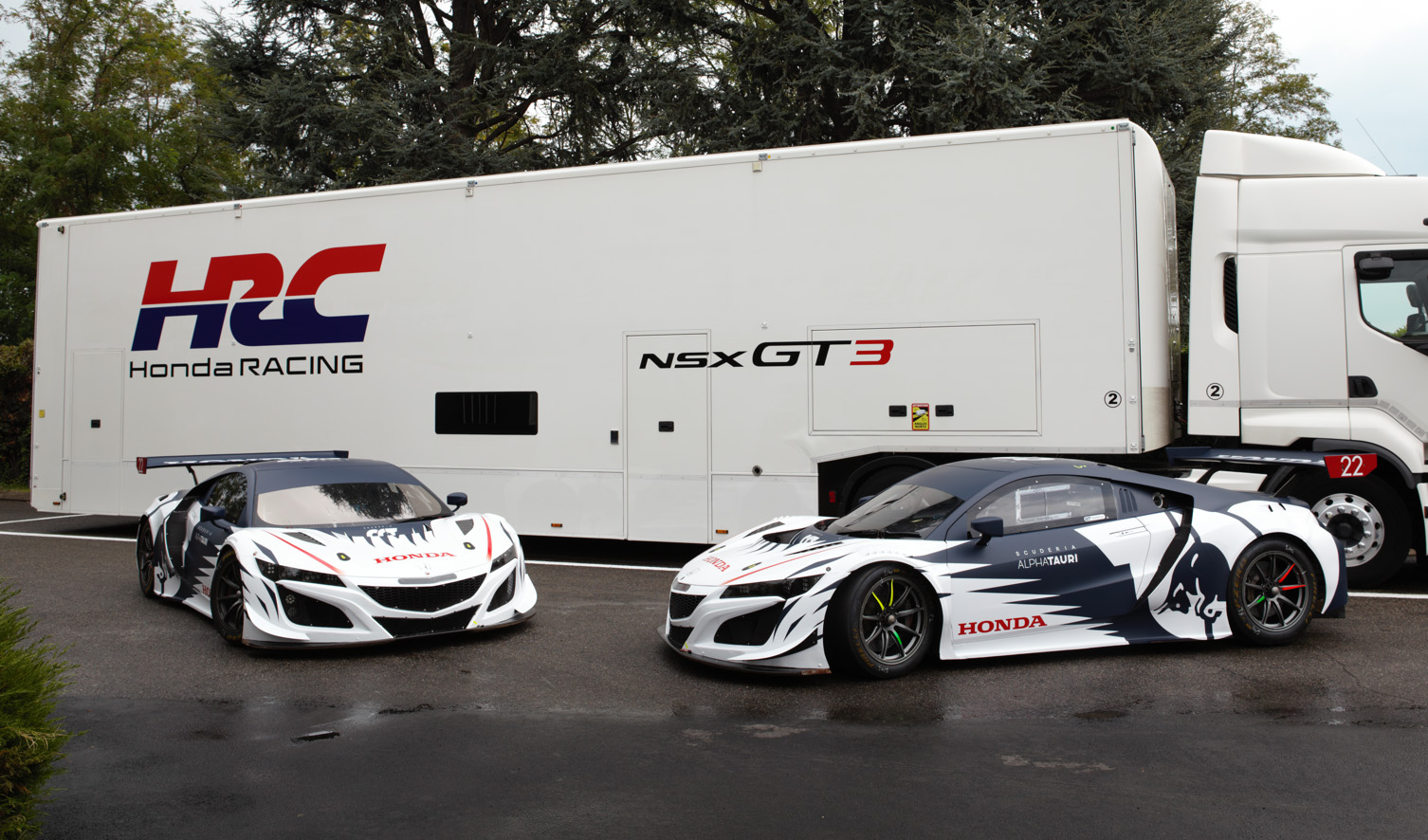 Engineering Chassis
As a certified FIA manufacturer, JAS is capable of designing and manufacturing race car chassis from the ground up. Considering targets of stiffness, weight and centre of mass height, JAS performs FEM analysis of the roll cage together with the donor chassis (if present) to maximise efficiency and performance.
Being directly involved in the fabrication process, the current state-of-the-art of rollcage fabrication can be pushed to the limit to develop intricate and performance-enhancing solutions.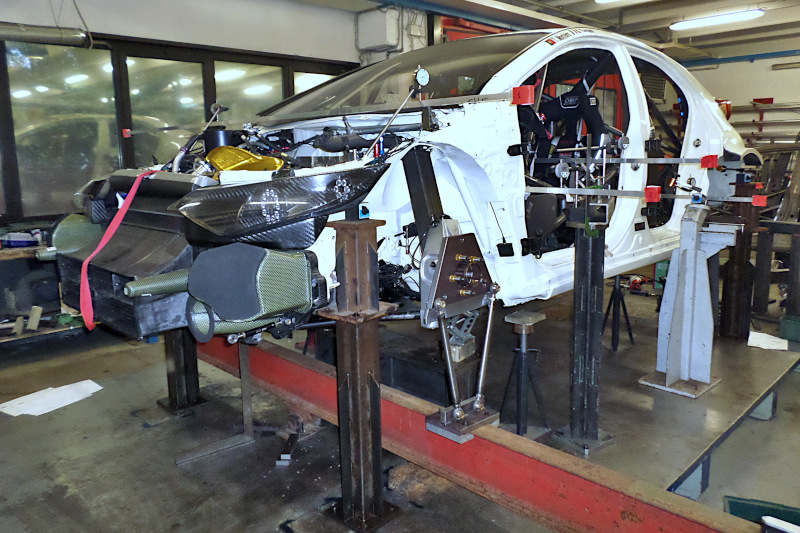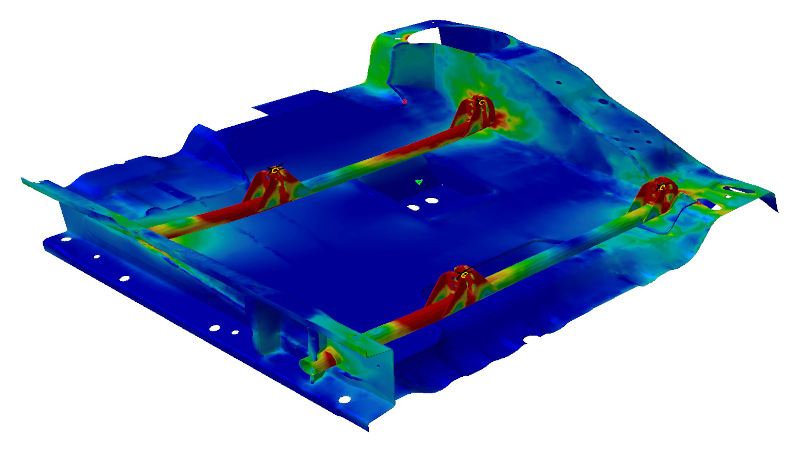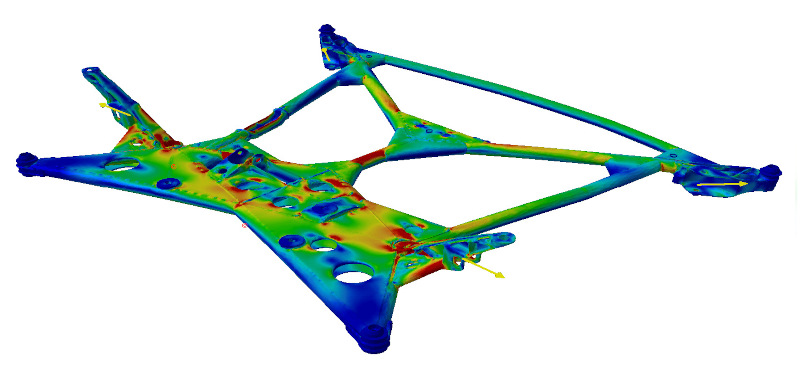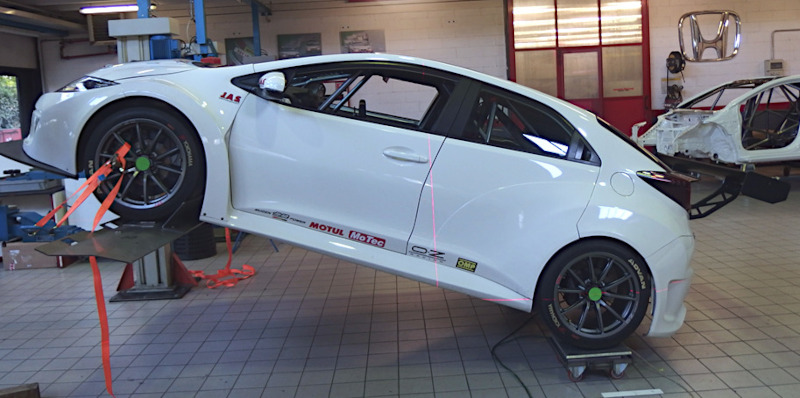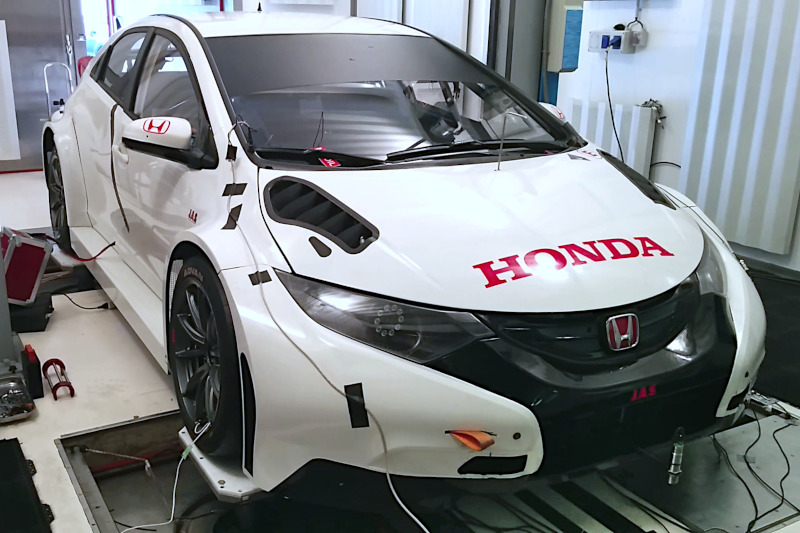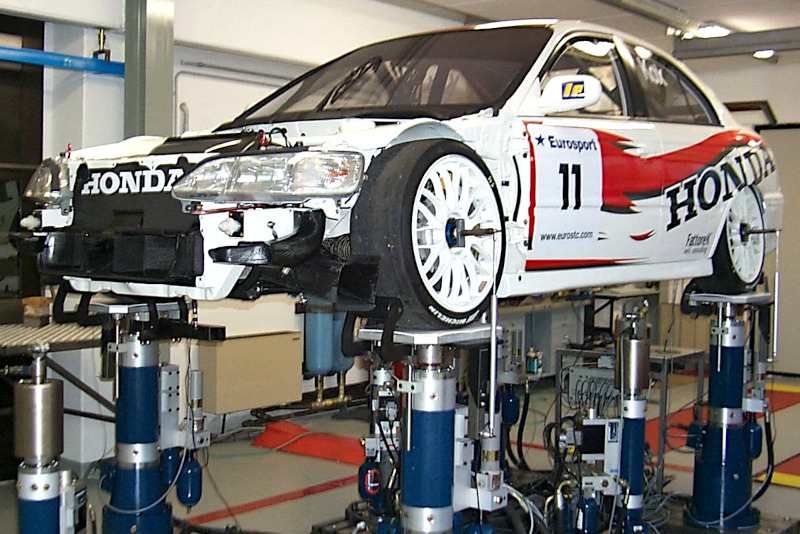 CNC Machining
The J.A.S. Motorsport manufacturing site includes a Computerized Numerical Control machining center, in which pre-programmed software and code control the movement of production equipment, translating the engineering models (CAD) into a machining path.
High productivity, precision and surface finish granted by two numerically controlled machine:
Mikron MILL E 700 U 5-axis milling machine (equipped with 7 rotary stations)
HARDINGE TALENT 51 automated lathe, equipped with BMT 45 motorized 12 positions turrett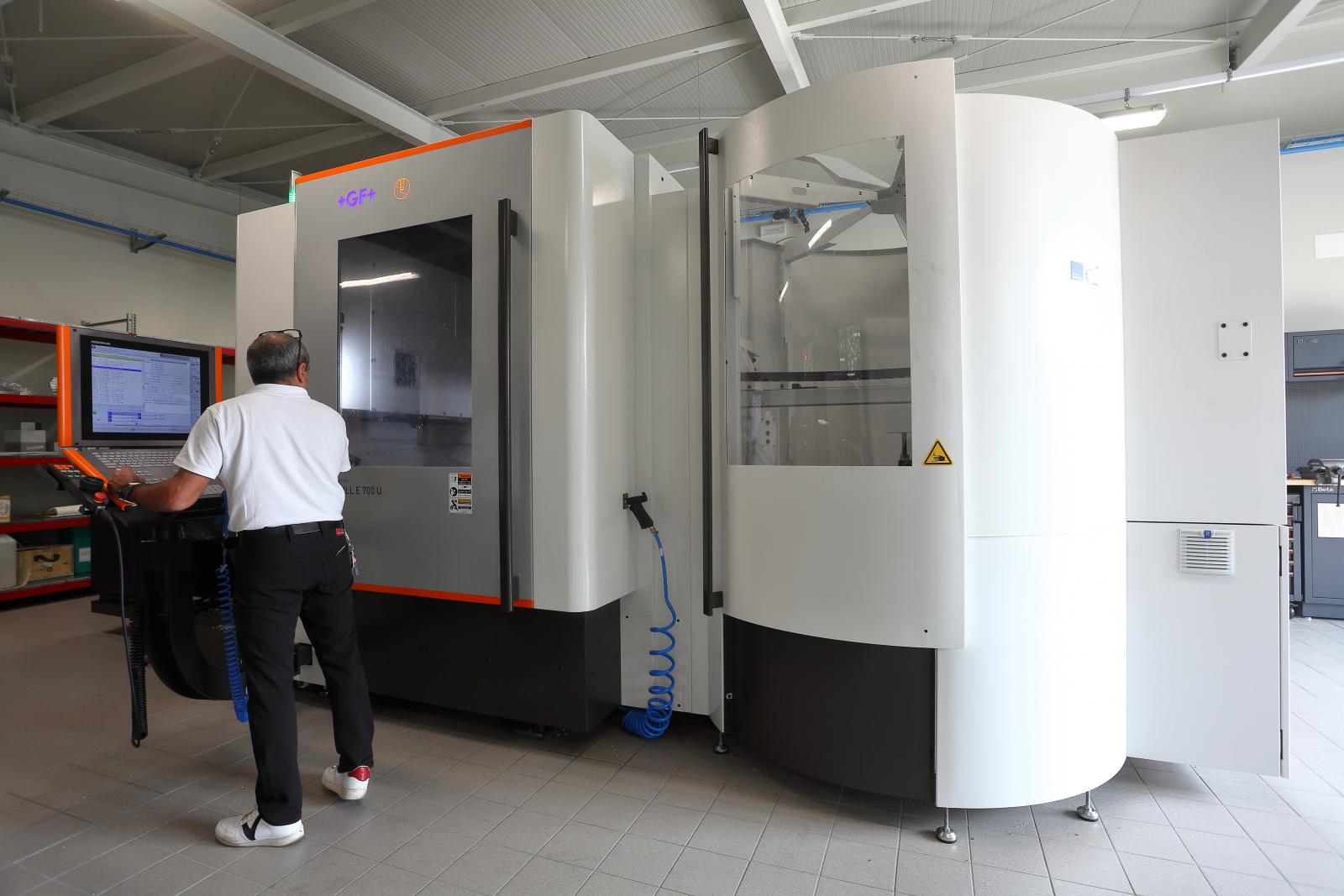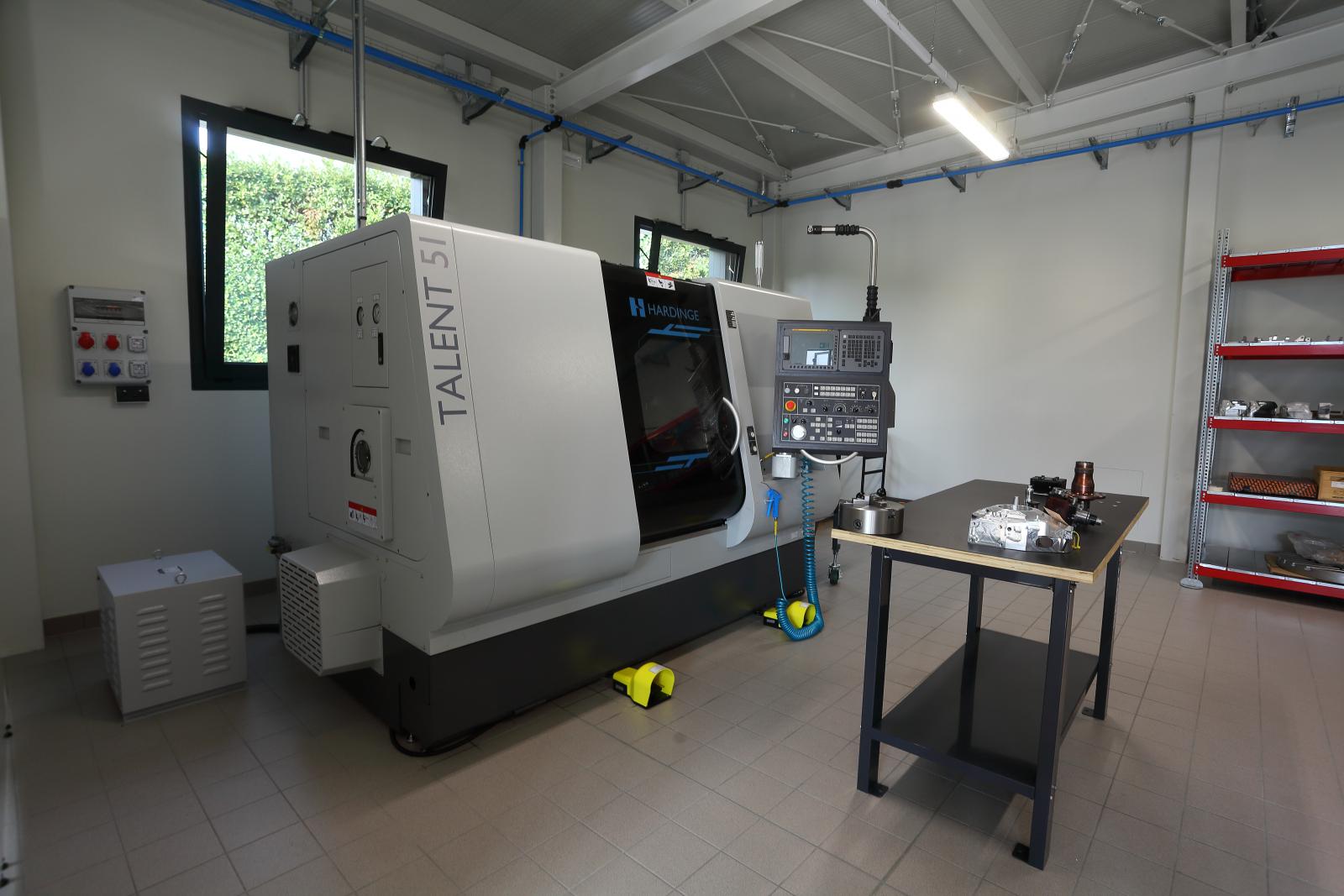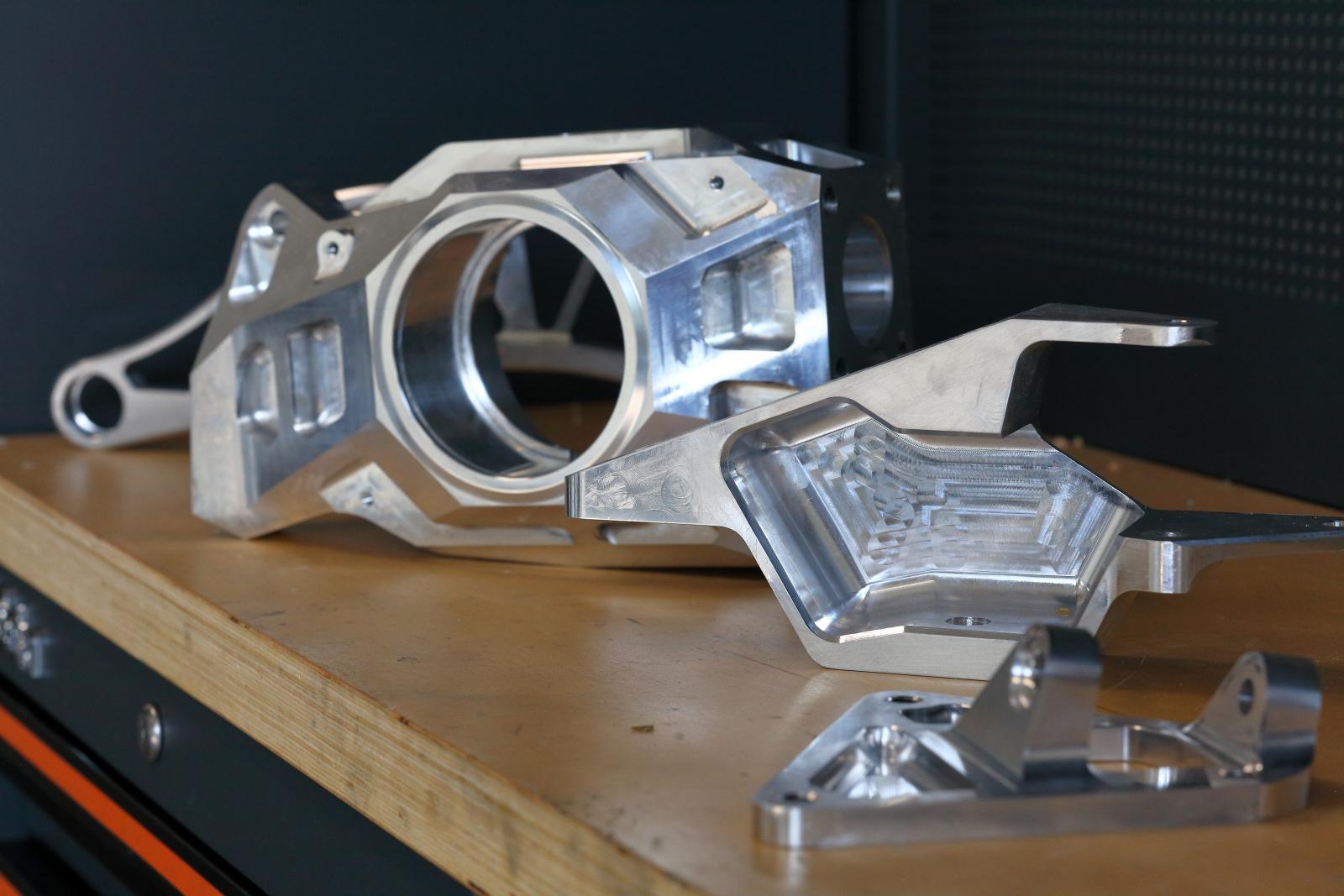 Engineering Suspensions
When considering components for road cars or race cars, JAS studies and designs everything from single elements to complete suspension sub-systems. Starting from the performance inputs of vehicle dynamics simulations and of bench testing (K&C and seven-post rig), targets of structural integrity, stiffnesses, kinematic characteristics and geometrical boundaries are drawn with suspension designed around them.
JAS is also able to perform topological optimisation of elements to achieve the most efficient shape for the single suspension element to combine stiffness with a lightweight design.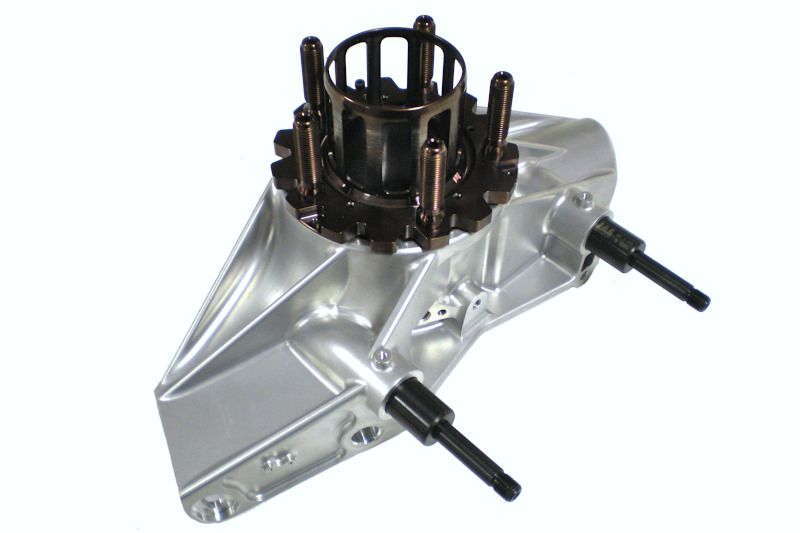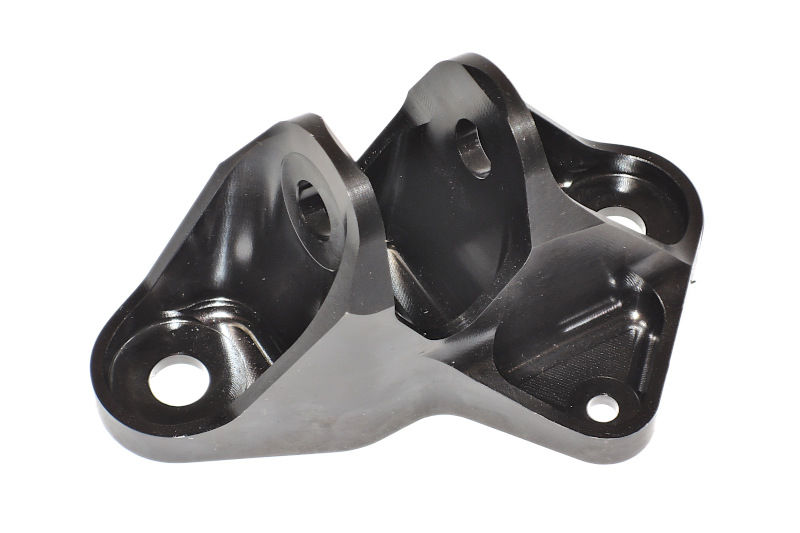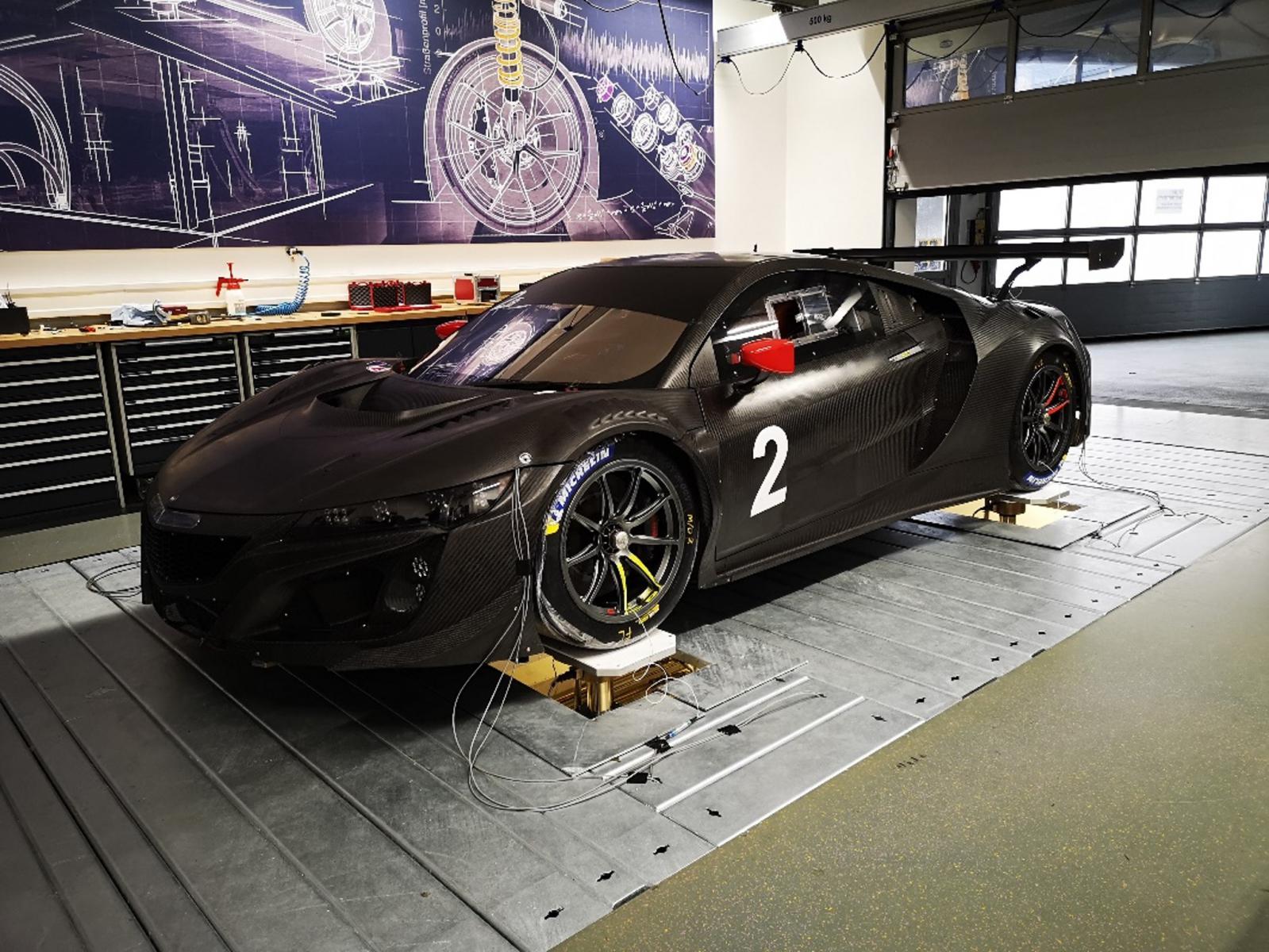 Engineering Bodywork
From aerodynamics to style, and from steel to carbon-fibre, JAS can carve body surfaces to accomplish the required goal. Starting from target downforce and drag values from vehicle-dynamic simulations, JAS prepares CFD models and analyses the results to create the best-performing shape to conform to formula regulations and customer style requirements.
The critically-refined shapes, once transformed into real components, can be assessed for conformity in the JAS 3D scanner, an invaluable tool to measure complex 3D geometry and confirm quality.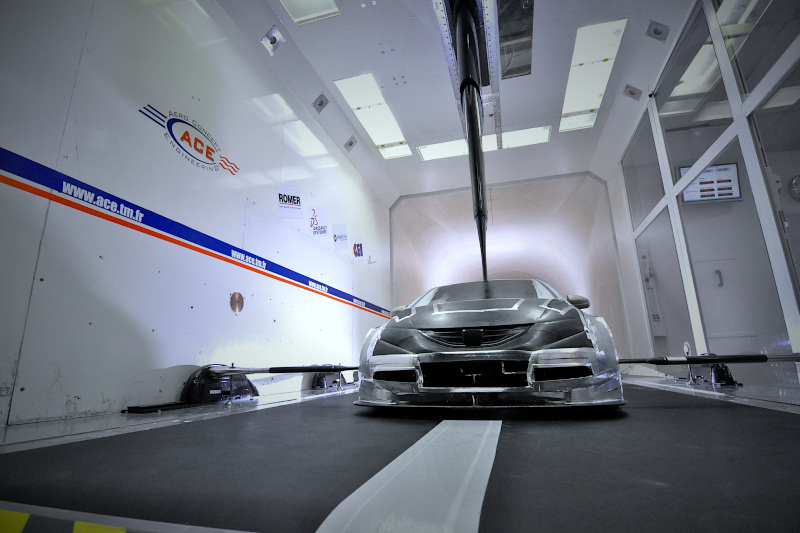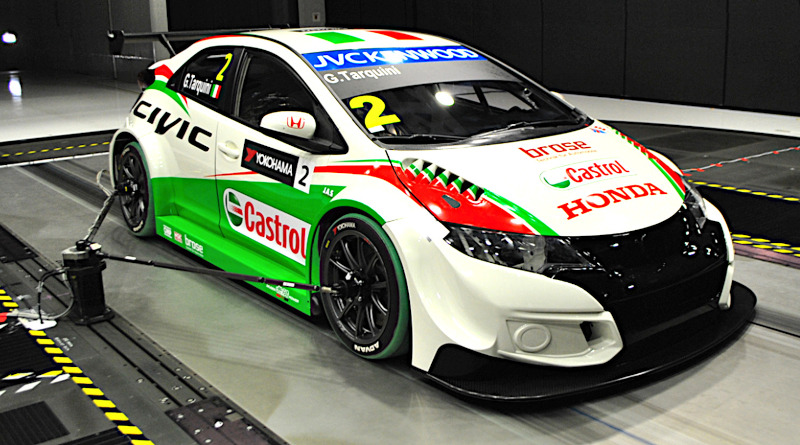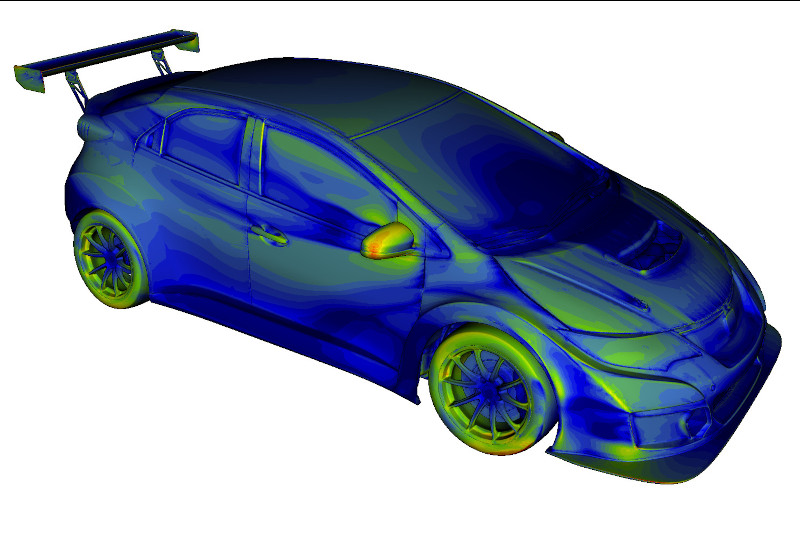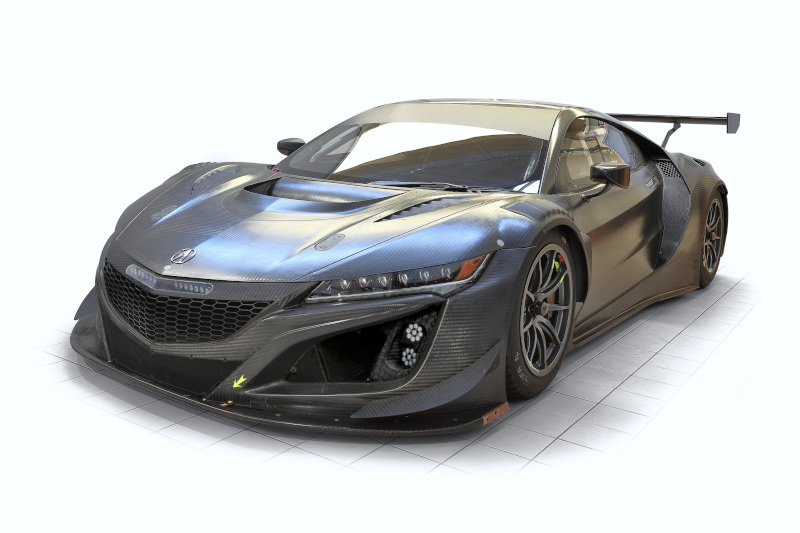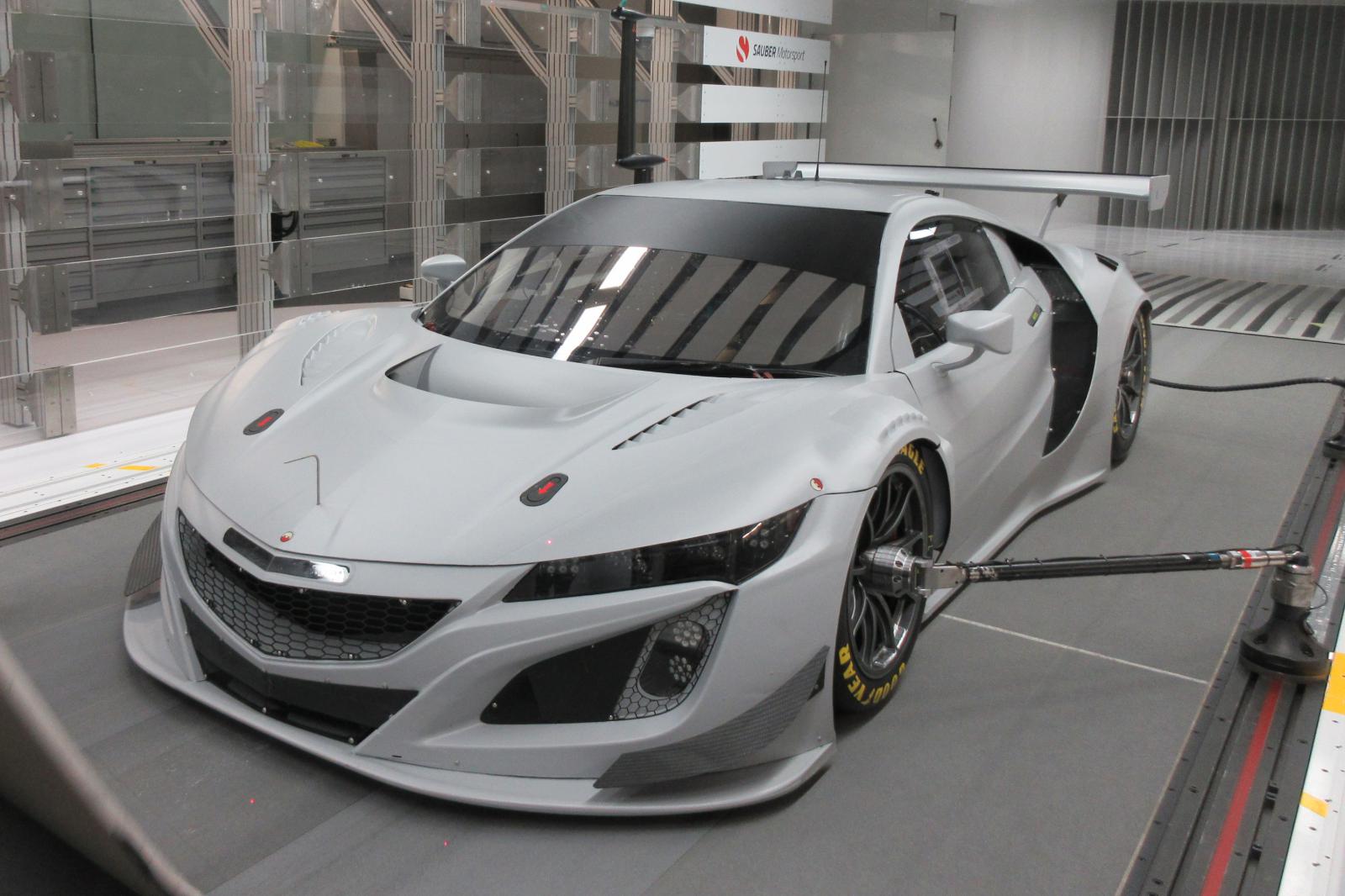 Engineering Engine & drivetrain
Power is nothing without control, so JAS focuses on creating the optimal way of obtaining control while maintaining power. Working together with important engine manufacturers like M-Tec (Mugen), HPD and Autotecnica, JAS adapts the chassis to fit the powertrain by designing everything from engine and gearbox mounts to bellhousings and driveshafts.
JAS takes complete responsibility for everything else to do with the engine bay, such as the cooling pack, hoses, piping and reservoirs.
JAS is also in charge of the sizing and placement of the radiators. All of this is examined - together with the bodywork development - through CFD studies.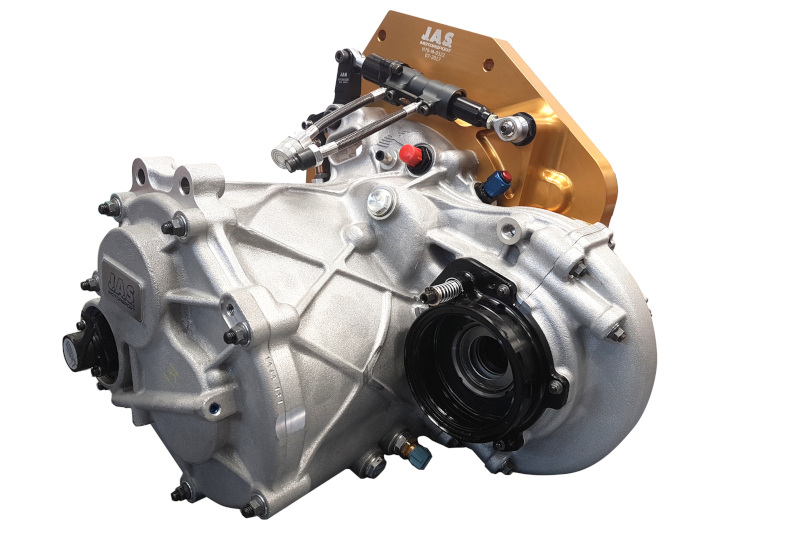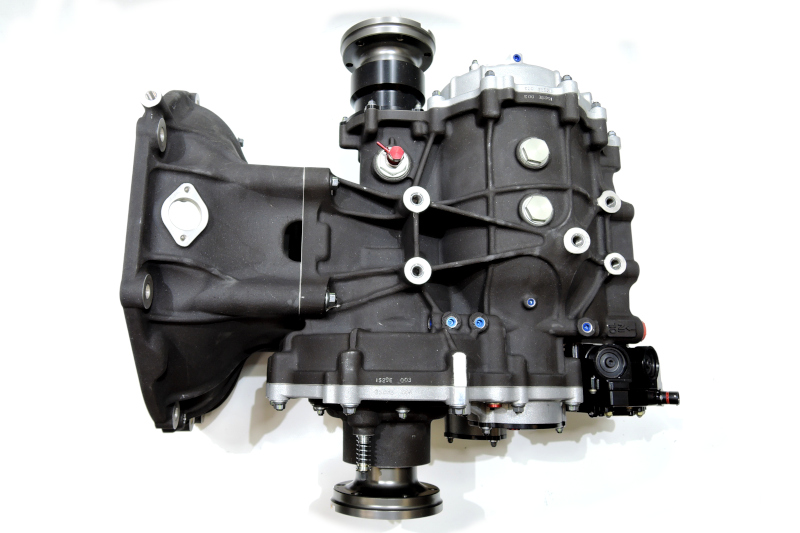 Engineering Vehicle dynamics
JAS creates bespoke vehicle dynamics-focused models for use in simulation software.
Simulations are then used as a development tool in parallel with the car design. With simulations we can define targets for suspension kinematics and aerodynamic development, or establish the effect on lap time of variations of weight and other important parameters.
Simulations can also be used directly to generate extra performance with driver-training and event preparation. Bespoke analyses are carried out for each circuit to best prepare the event strategy and the starting set-up. Driver are involved with the DiL (Driver in the Loop) system to practice existing, temporary or even non-existent circuits, such as in 2017 with Ningbo, which was only completed days before our WTCC visit there.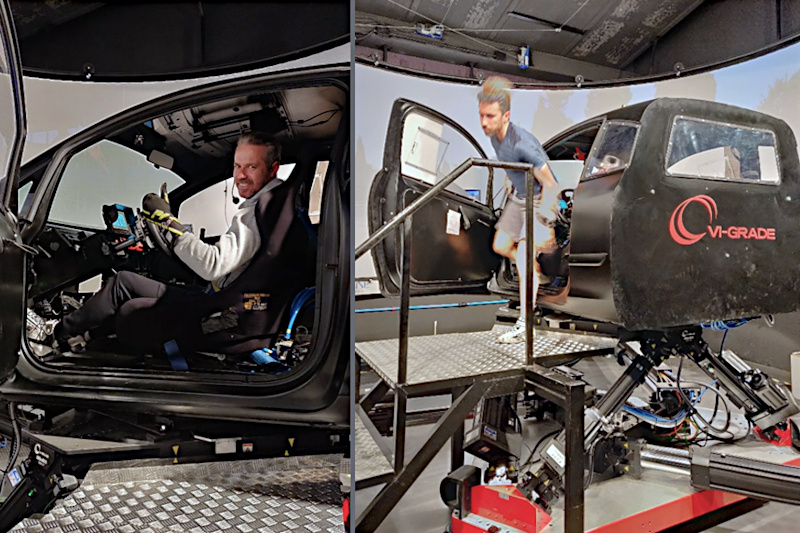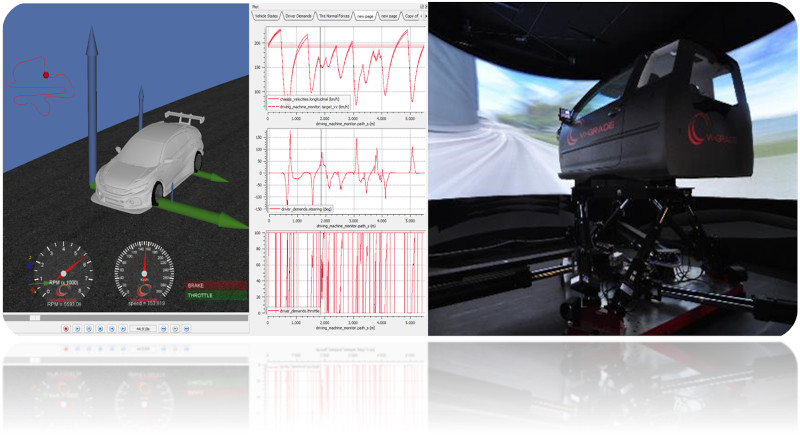 Engineering Electronics
JAS is fully responsible for its cars electricals. JAS designs the complete wiring-loom layouts (including engine loom and special electrical auxiliary items) plus bespoke electronic components such as steering wheels, console panels and headlights.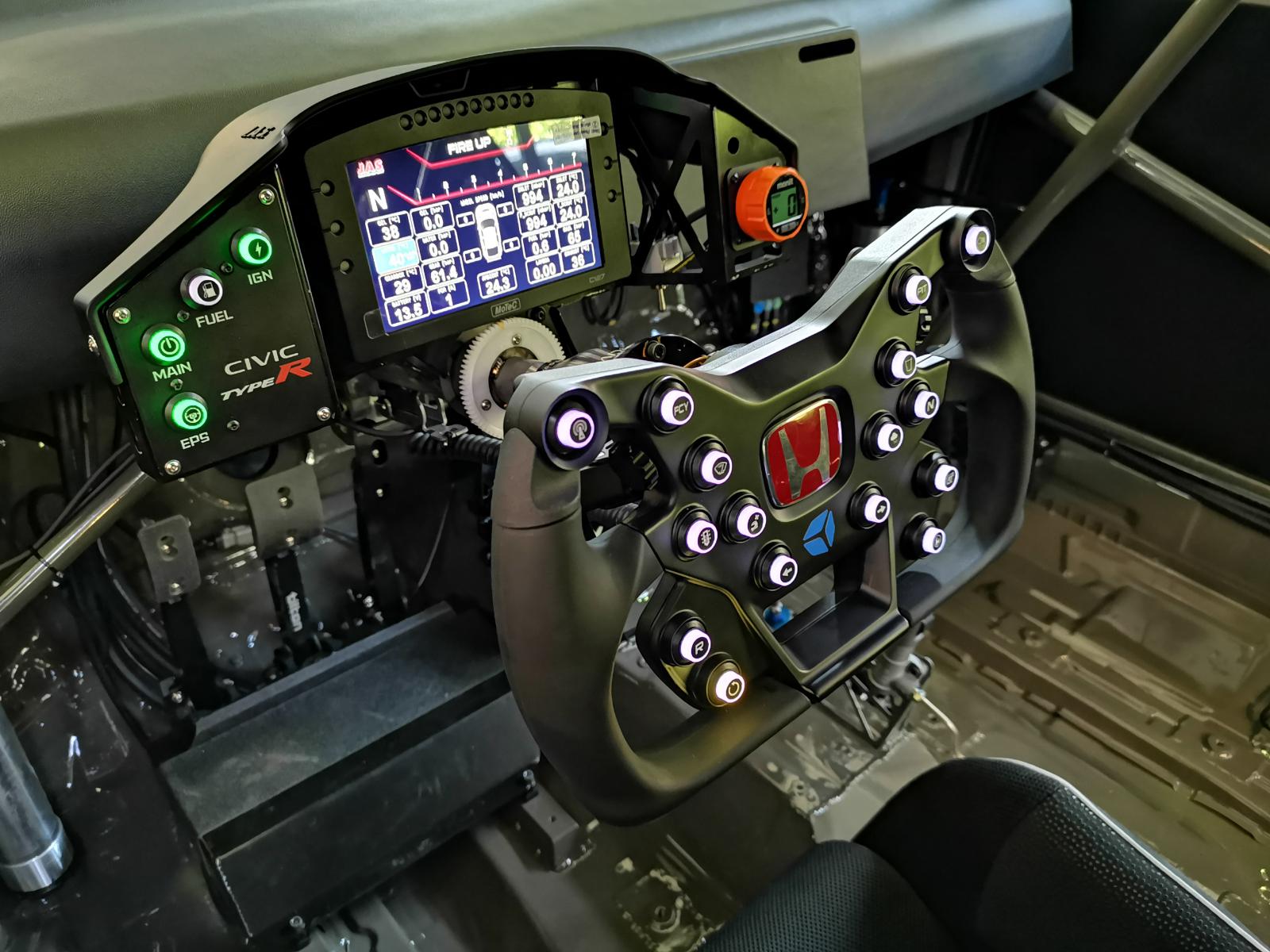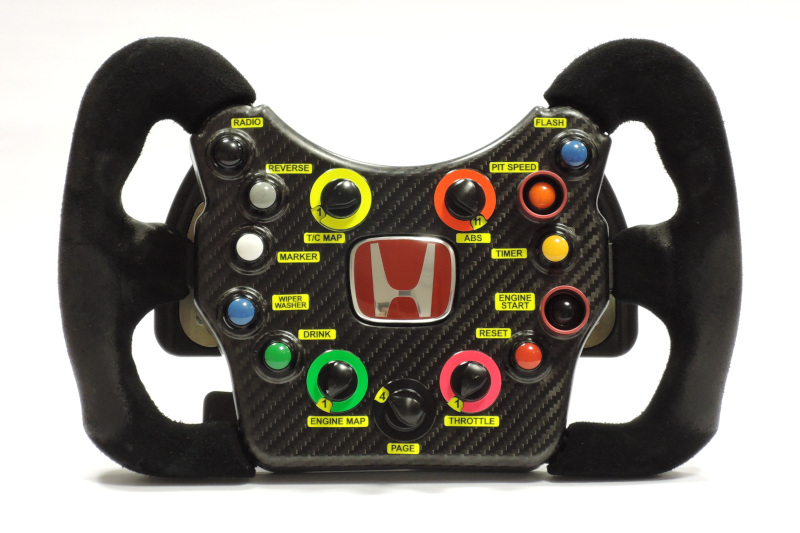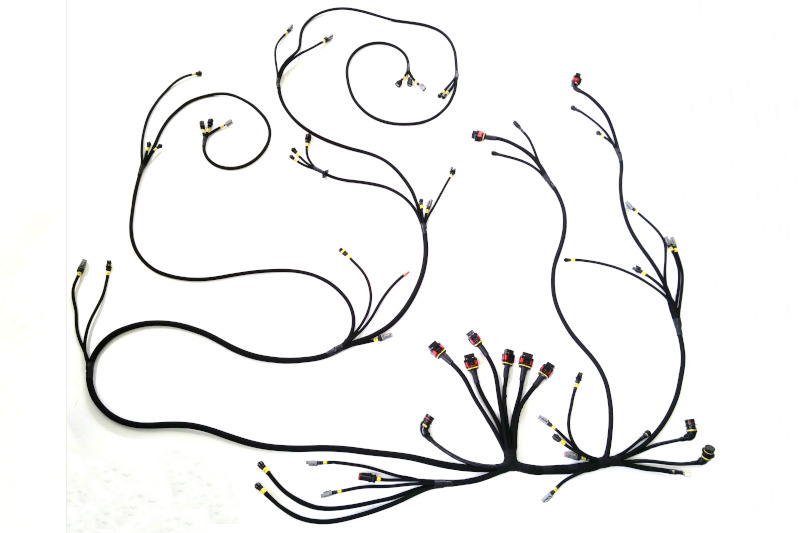 Manufacturing Chassis & Suspension
The core business of JAS Motorsport: manufacturing race car chassis. During its multiple years in the business, JAS has proven its ability to producing intricate race chassis that - in some occasions - required multiple weeks of labour, acres of sheet metal and kilometres of roll-cage piping!
Together with chassis, JAS also manufactures the main elements of suspension systems, such as subframes and wishbones. Everything is cut, bent and welded in house, from the smallest bracket to the longest roll-cage hoop.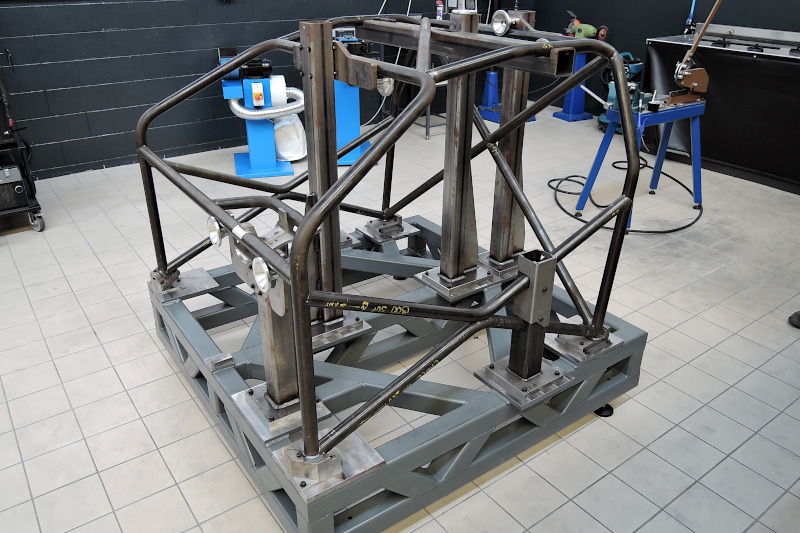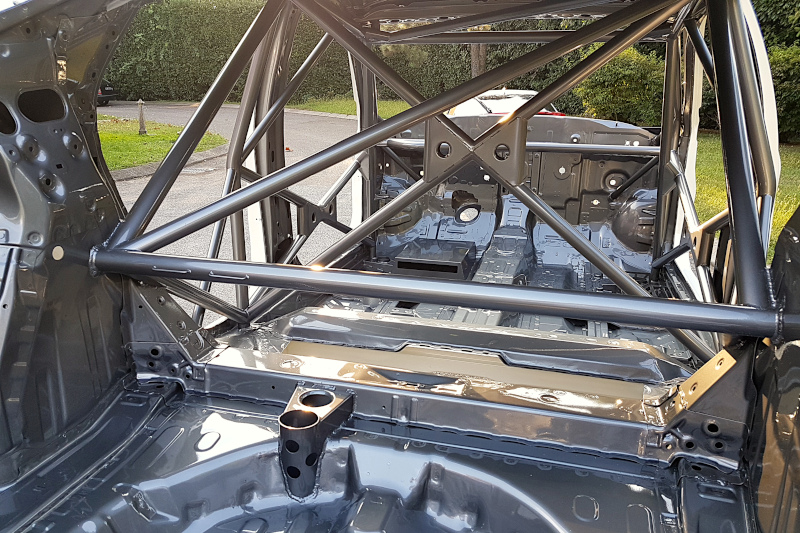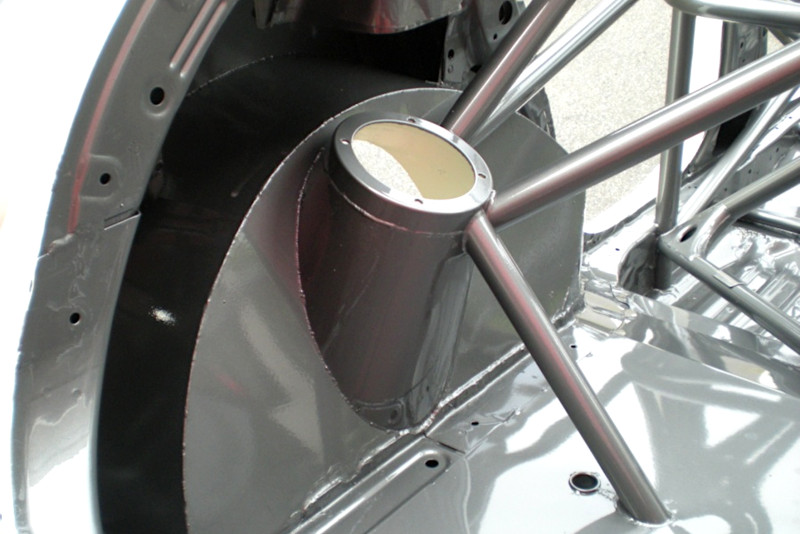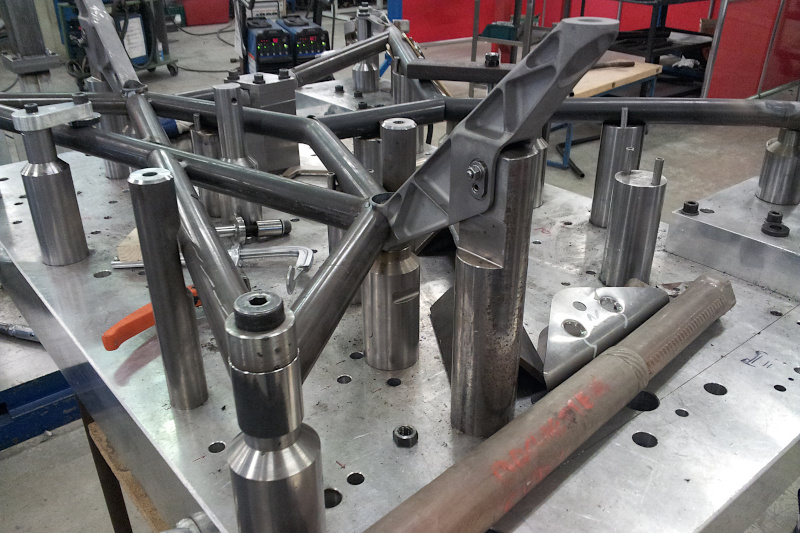 Manufacturing Welded parts
JAS employs a variety of skilled welders, who have mastered the techniques of both MIG and TIG welding on steel or aluminium.
This makes producing any welded items a straightforward process as JAS produces many of its race-car components in house, from brackets to reservoirs.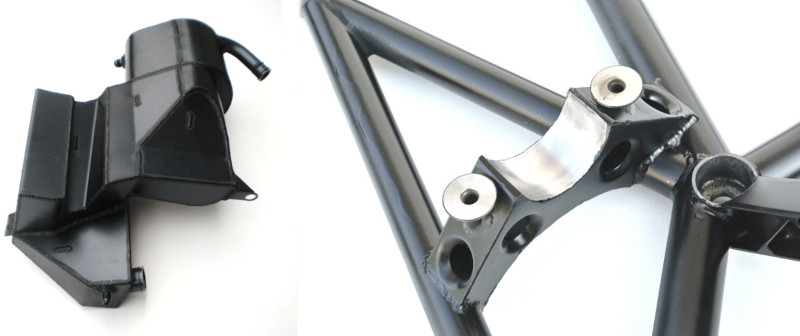 Manufacturing Rapid prototyping
The world of production is continuously evolving; and so is JAS. With its three different Rapid Prototyping machines, JAS can print a variety of plastic materials.
While most printing happens to create jigs to aid production (e.g. positioning or cutting jigs), some printed products are used in JAS race cars as a cost effective, smart and lightweight solution for various applications.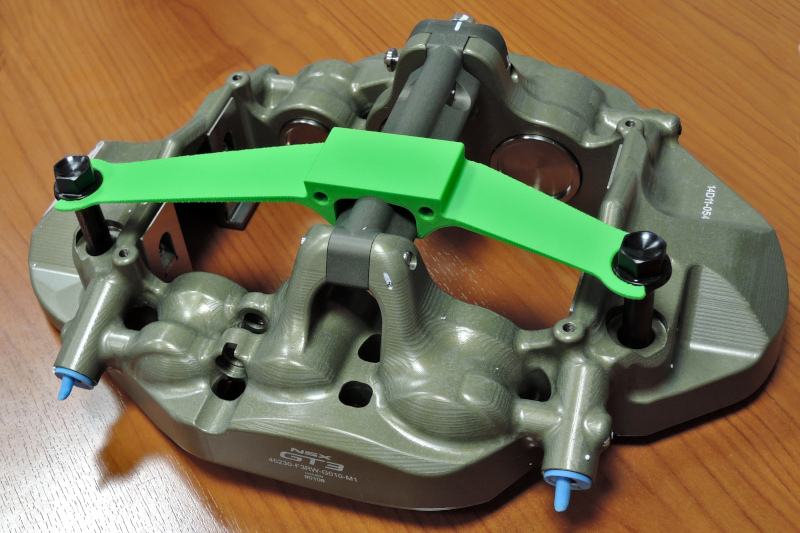 Driving simulator
The best way to prepare for the new season during a cold winter is to test with a professional simulator with experienced motorsport engineers.
JAS are delighted to offer dedicated test days in our simulator for both GT and TCR categories with flat rates and a variety of packages available.
Test Day key features:
• 4h or 8h per day of testing
• Data Engineer support
• Telemetry and data analysis after each session
• Schedule of the day customisable by the driver
• Set-up work
• Race weekend simulation
Technical Characteristics:
• Seat, steering wheel and pedal box adjustable in depth & incline
• 7-actuator movement system (roll-pitch-yaw-sway-surge-heave) with 2G acceleration speed 250mm/sec 100mm vertical actuators
• 3 x 42" high-performance monitor and dark room for immersive driving experience
• Audio headset for communication with engineers
• Audio surround with subwoofer
• Force feedback 15Nm power unit
• Pedal set with brake up to 136kg and adjustments for firmness
• Live telemetry system
• Real GT3 and TCR steering wheels
• Real carbon-fibre seat and safety belts
Driver Development Programme
The aim of the Driver Development Programme is to "boost" Drivers' Racing Career at 360°, giving them all the "tools" that are fundamental for a modern driver. This means:
TECHNICAL KNOWLEDGE
The drivers within our Programme will attend to technical lessons in JAS for dedicated training days. We do believe that a driver should have a technical background to improve his performance on track and understand what's happening when he is in the car. Example of lessons are:
Tyres

Suspension Systems

Aero

A day with our Chief mechanic to learn how the car is done
TEST ACTIVITIES
Dedicated test days in the most important European tracks, both with JAS Test Team and Customer Team.
RACE ACTIVITIES
Full campaign in one of the European Championship (i.e. GTWC European Challenge, GT Open) with our Customers and JAS Support with the chance for the driver to enter in the Honda "world".
The Driver Development Programme has been successfully launched in 2020 with two Drivers, one currently racing with NSX GT3 and the other with Honda Civic TCR.
Now we would extend this unique opportunity to others Young and talented Drivers!
For further information, you can download the Official Brochure of the Driver Development Programme here:
If you are interested in this Programme, feel free to contact us: info@jasmotorsport.com
We are really looking forward to Racing with you!