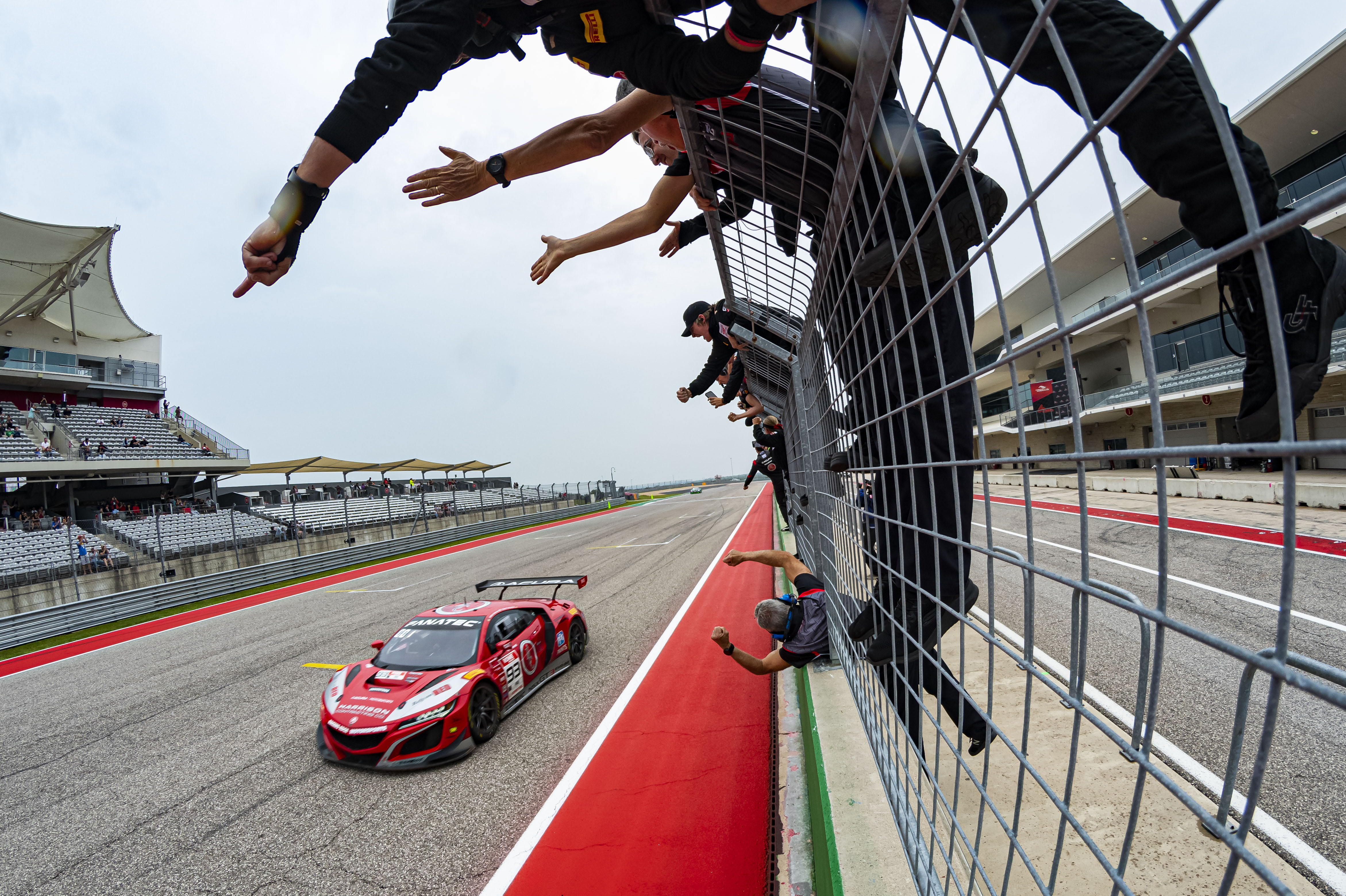 GT3 / 22 May 2023
COTA victory for Harrison, Farnbacher and the NSX GT3 Evo 22
Ashton Harrison and Mario Farnbacher scored a commanding first outright victory of the year for the NSX GT3 Evo 22 in the GT World Challenge America at Austin's Circuit of the Americas.
Last year's Pro-Am champions started Sunday's second race second in the Pro category and fifth overall aboard their JAS Motorsport-built NSX, but Farnbacher sliced into the category lead at the end of the first lap of the 90-minute race.
He proceeded to run in the class lead - in third overall - until the mid-race driver changes while Harrison then emerged second and chased down the overall top spot, which became hers before the hour mark.
It was their third class win of 2023 and the first outright success for the NSX in North America since last October.
The pair had finished second in Pro 24 hours previously after a hard-charging recovery drive by both competitors.
From fifth on the Pro grid, a drive-through penalty for first-corner contact left Harrison near the back of the pack, but she had recovered to third by the time the safety car was dispatched for an incident just beyond one-third distance.
He made it into second with 20 minutes left; the weekend results promoting he and Harrison to second in the Pro points and elevating Racers Edge to second in the Teams' standings.
The car was competing as part of the NSX GT3 Customer Racing Programme; a global collaborative project with JAS Motorsport responsible for assembly of all cars.

Honda Performance Development (HPD) and M-TEC handle sales and technical support in North America and Japan respectively, with JAS responsible for these areas across the rest of the world.