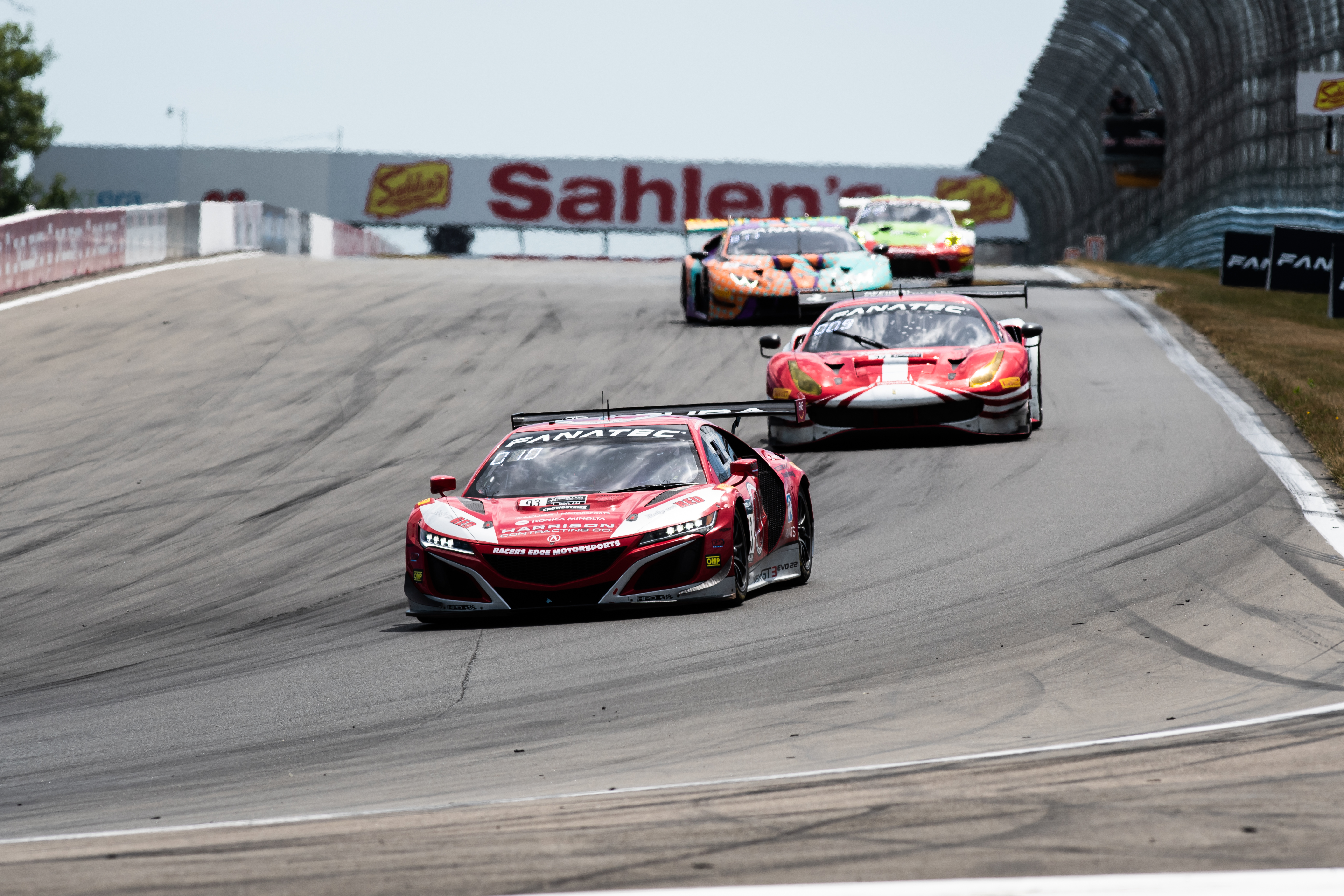 GT3 / 25 July 2022
Four podiums on two continents for NSX GT3 Evo 22
The NSX GT3 Evo 22 collected four class podiums from four major international GT3 races on two continents last weekend to further enhance the JAS Motorsport-built car's growing reputation.
GT World Challenge America
Ashton Harrison and Mario Farnbacher combined to give Racers Edge Motorsports a fourth Pro-Am podium of the season and a deserved third-place finish overall at Watkins Glen, USA.
Having started fifth in class, Farnbacher climbed to third by the mandatory mid-race driver changes, making it into the podium positions by staying out one lap later than his chief rival and handing over driving duties to co-driver Harrison, who held firm through her stint.
The duo looked set for a class win in Saturday's opening race; Harrison having carved through the field from fourth on the grid to lead before the pit window opened and Farnbacher then extending the advantage.
But a heartbreaking left-rear puncture just beyond two-thirds distance forced a slow lap and an unscheduled pitstop that dropped the car out of contention.
That promoted the RealTime Racing car of Erin Vogel and Michael Cooper - which had started last due to a penalty carried over from the previous event - to fourth in class and Cooper continued the charge to finish on the podium in third place.
They were seventh on Sunday to climb to sixth in the Pro-Am standings, three places behind Harrison and Farnbacher.
GT World Challenge Asia
After their incredible outright victory at Suzuka, Comet Racing recorded a double podium finish in the Am class at Fuji Raceway to move into the lead of the Japan Cup GT3 Am class.
Yorikatsu Tsujiko and Yusuke Yamasaki started the opening race third in class and - after Yamasaki climbed to second by the mid-race driver changes - finished third too.
They repeated the result on Sunday to sit five points clear of their nearest rivals with the season half-gone.
All the mentioned cars were competing as part of the NSX GT3 Customer Racing Programme; a global collaborative project with JAS Motorsport responsible for assembly of all cars.

Honda Performance Development (HPD) and M-TEC handle sales and technical support in North America and Japan respectively, with JAS responsible for these areas across the rest of the world.